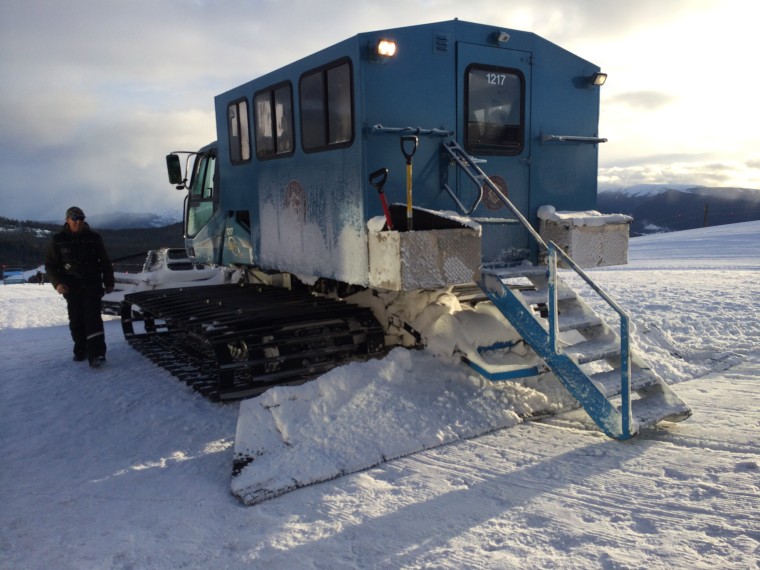 Ever ridden in a snow cat?  Don't know what one is, you say?  Well either did I…until last night.
It turns out there's a private dinner club at the top of one of the mountains we've been skiing and the only way to get there is by snow cat – the machines used to groom ski hills.
These vehicles have enclosed cabs for the driver to sit in and have the same tracks that tanks use.  But to go up the side of the mountain and be able to groom such steep tracks as black diamonds, they've got to be pretty powerful…and have a driver with a taste for the daring.
This uber schwanky dining experience (too nice to pedestrianize it with the moiker "restaurant"), The Game Creek Club takes reservations for non-members one night a week.  So last night we took the gondola most of the way up the mountain and then boarded a snowcat for the remainder of the trip. Continue reading