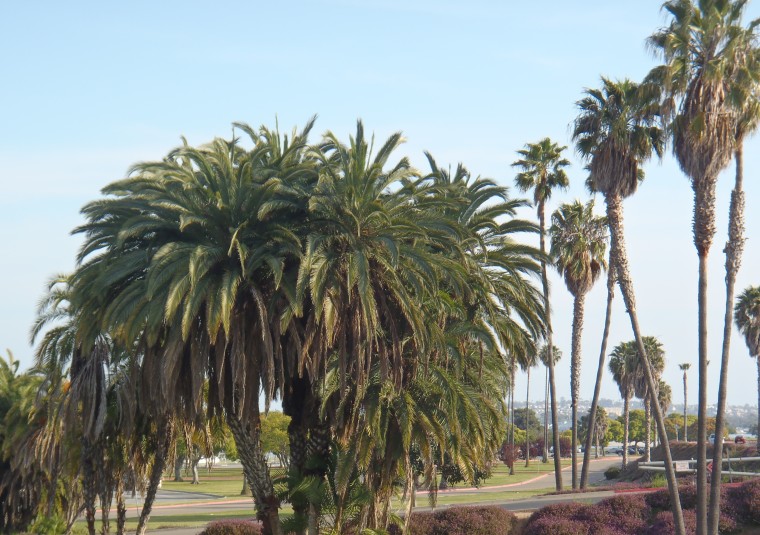 So we're moving here, seriously.  This has been the best 24 hours EVER.
After the Geff Experience, we checked into our gorgeous hotel overlooking Mission Bay (and Mission Beach beyond that).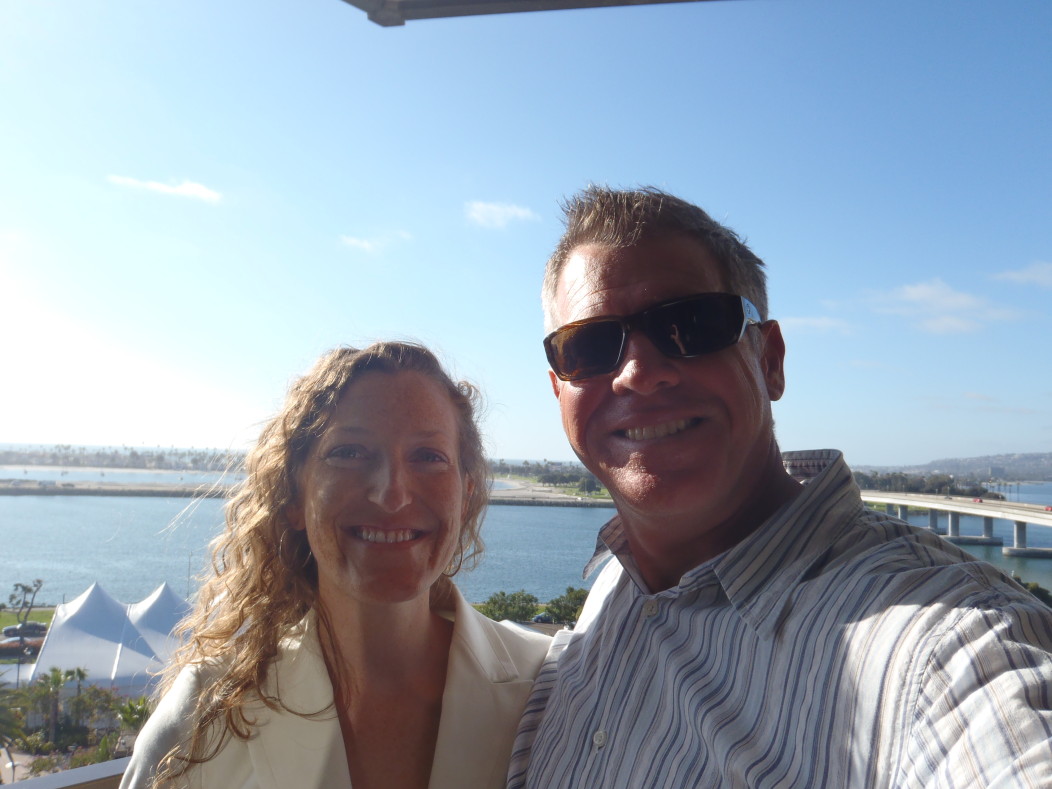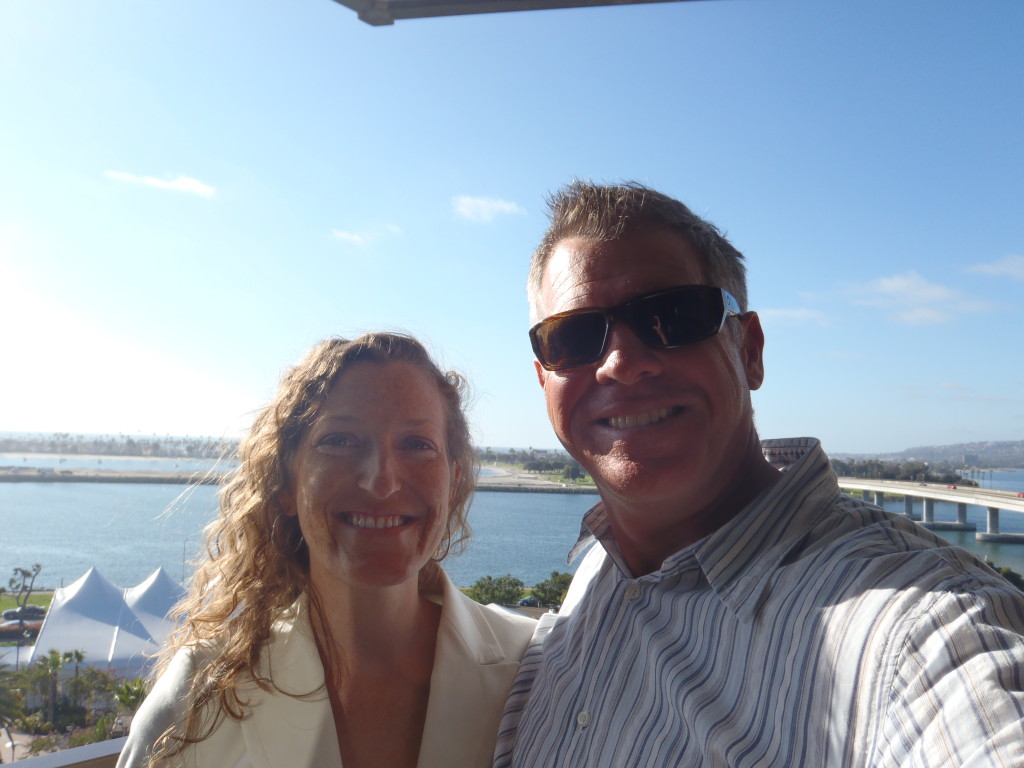 From our balcony, we saw several crew boats rowing underneath a bridge below and we later learned that there is a competition going on in the bay this week.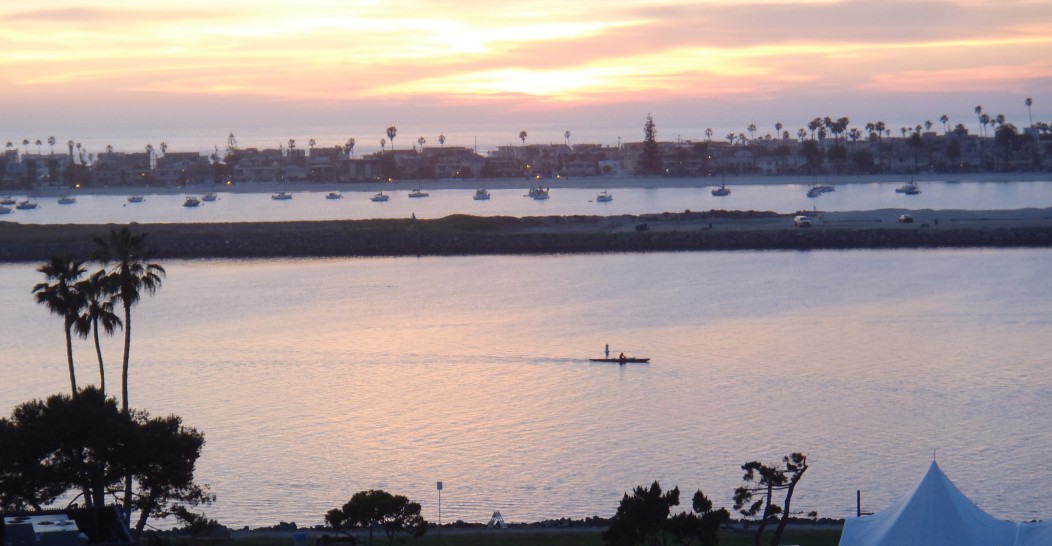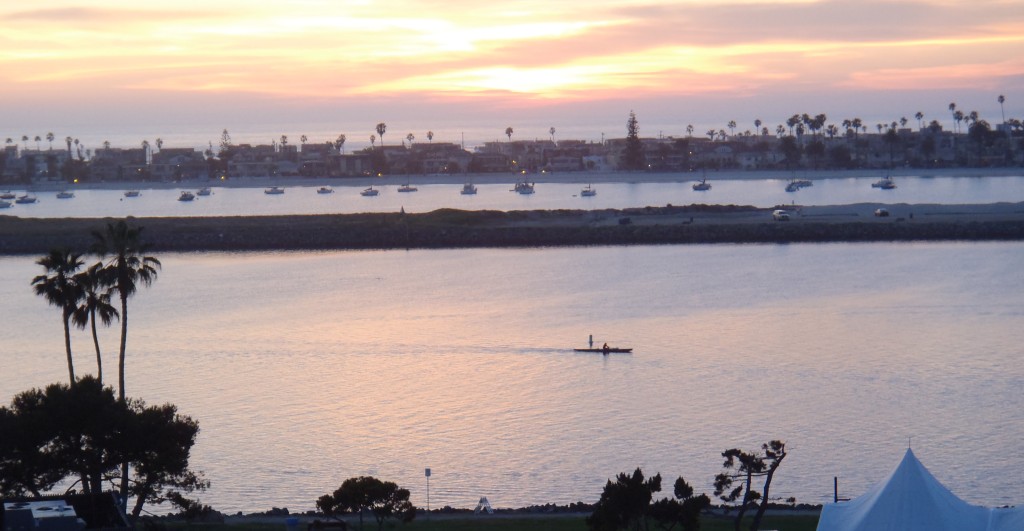 One of the must-see places on our list was The Wave House in Mission Beach. It's a wave park with two different pools that create standing waves that can be altered to suit either surfers or body boarders.
When we first walked in, a group of body boarders were in the main pool and MGMT's "Kids" was playing on the sound system.
So. Cool.
We ordered a couple of Mexican beers and watched a girl boogey-boarding for a while. She made it look so easy!
Then we moved on to the small wave pool where the learners start out.  A group of Canadian kids were trying to surf and we quickly realized this is where the real entertainment is.
While most high school guys execute any new activity with reckless abandon, one guy in particular went at it with seemingly no fear, regardless of how beat up he got.  This was amusing enough to film so I feel it should be shared.
After we shared some laughs at the poor kid's expense, we walked down to the water to join the locals watching the sunset.
I had no idea how celebrated of an event this is for Californians. As a community, they meander to the water's edge each evening to watch the sun sink into the Pacific – it's their neighborhood gathering place.
We watched as a couple of shortboarders caught their final waves before heading in to greet their families.  Their wives had wheeled their baby strollers out into the sand for their older children to play as their fathers surfed.  It was such a precious sight seeing how they adapted their new family life to coastal living.