Post by



/

Comments Off

on Surf Camp



/

Saved in



Surfing

/

Tagged as



female surfer, fish, florida, gulf of mexico, Kane Garden, kids surfing, NSP, panama city beach, surf camp, surfing, water sports, wave riding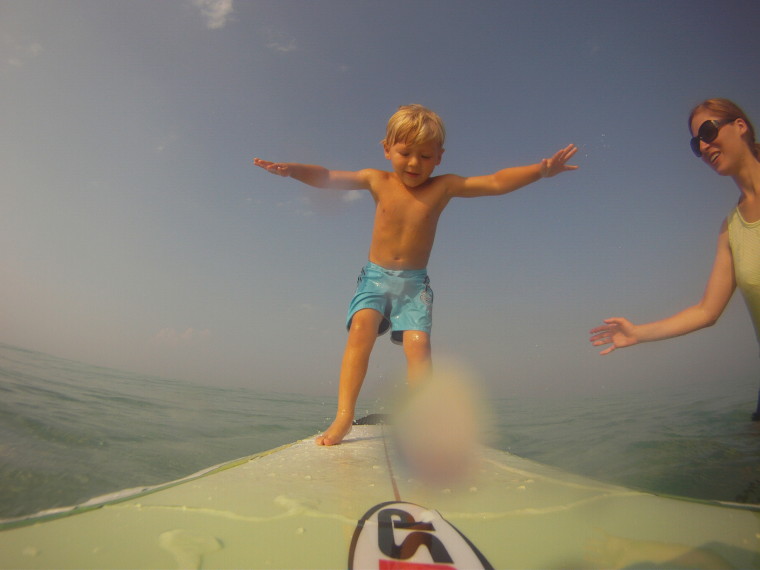 Definitely two of the cutest children on this earth are the son and daughter of our lucky coworker Jason.
He and his wife have been told that they should just "make children for people" – and you'll know why once you see a clip of their children surfing (and after you get past the whole creepiness factor of that idea).
Ted has had quite a bit of experience teaching kids to surf by teaching both of his children, not to mention me – essentially a child when I'm not having a good surf session. So Jason asked us if we'd be willing to take his 7-year-old daughter out with us one morning before work.

Marie is an incredibly talented gymnast who's got both balance and strength going for her, so we weren't really surprised when on her second try, she rode the board all the way to the shore. Once there, I helped her get the board (about three times as tall as her) turned around and back out to where Ted and Jason were waiting.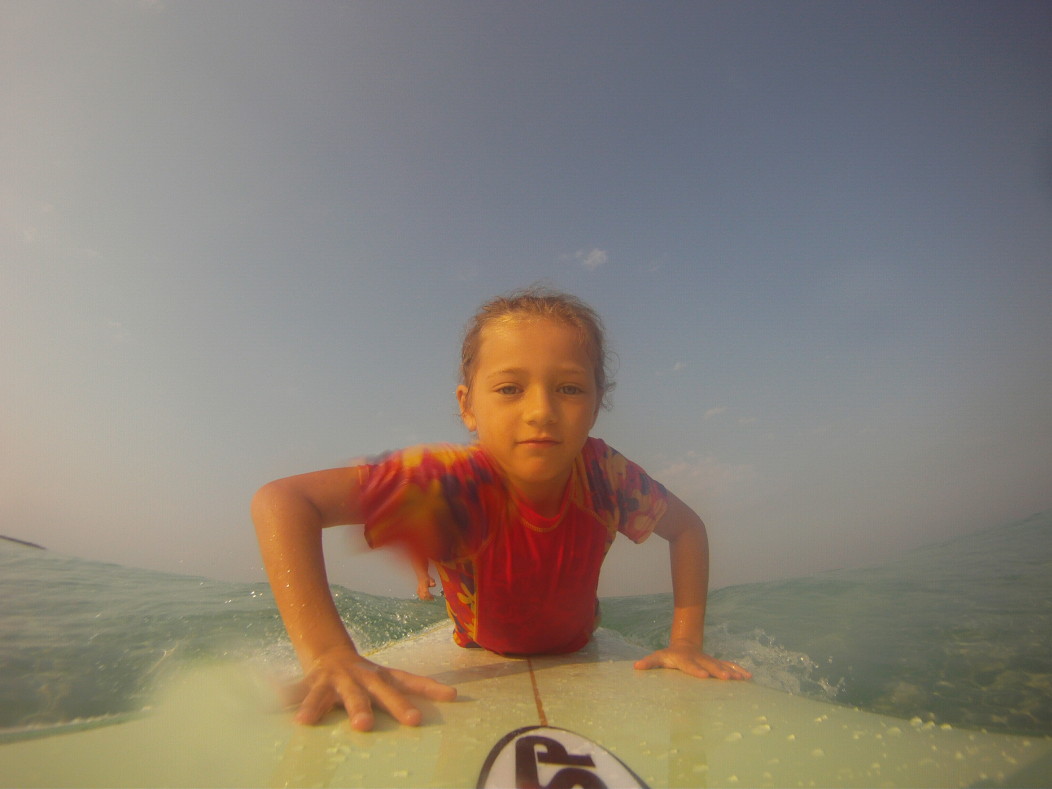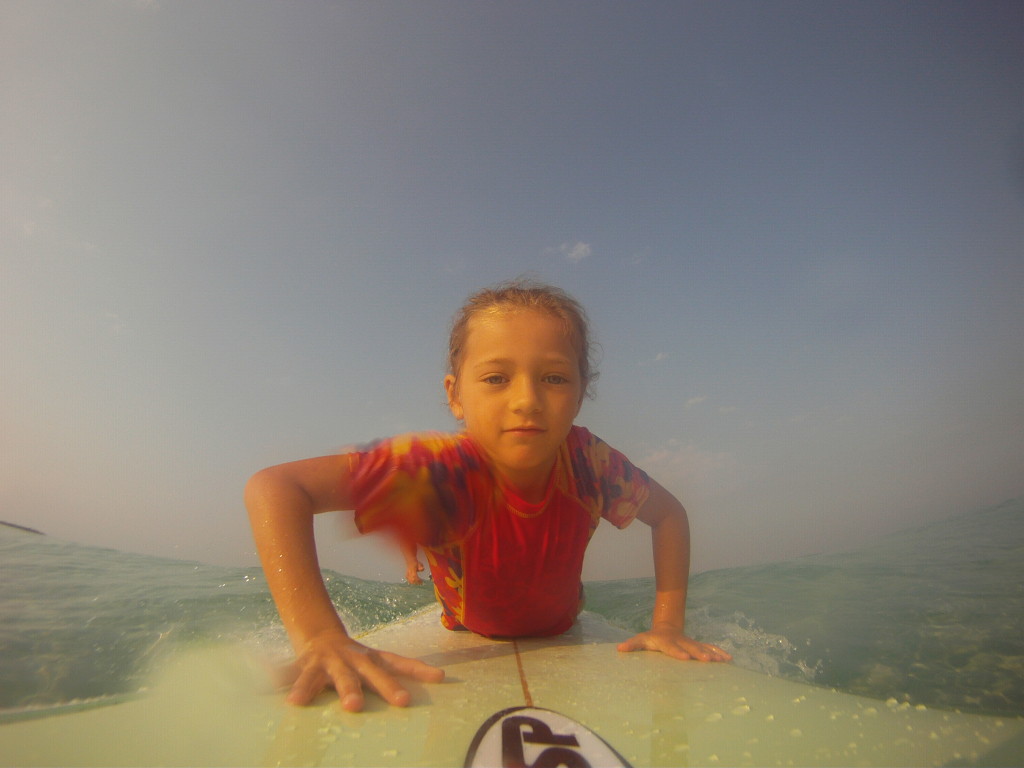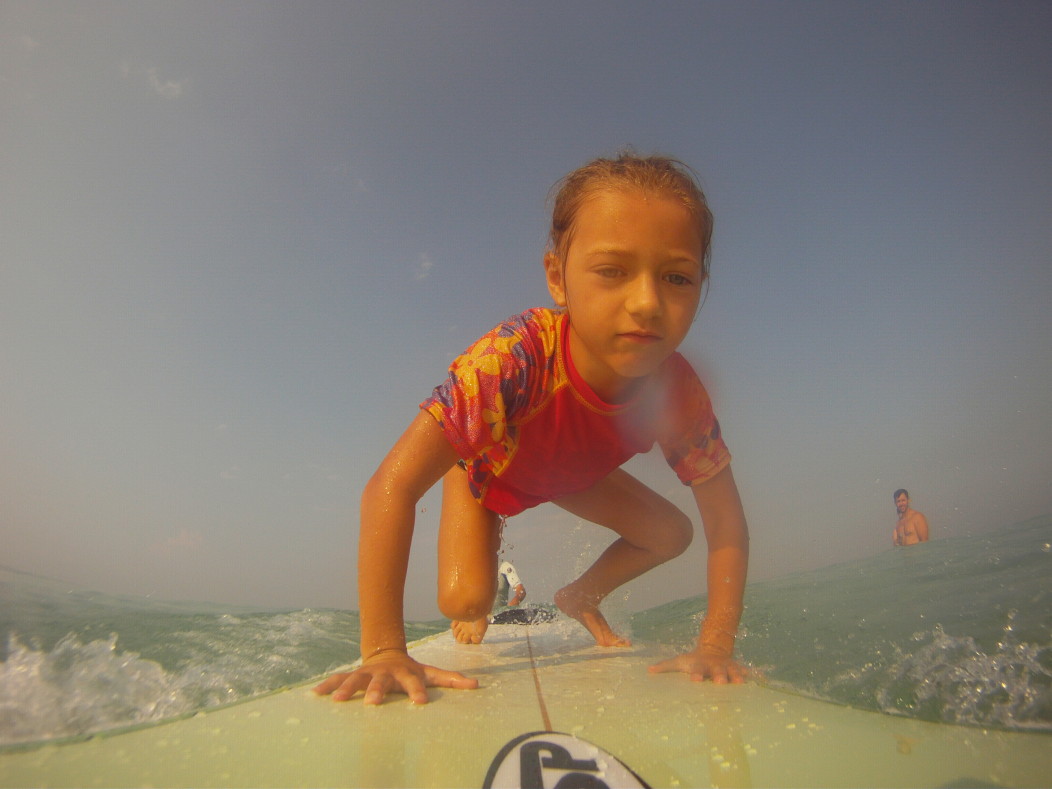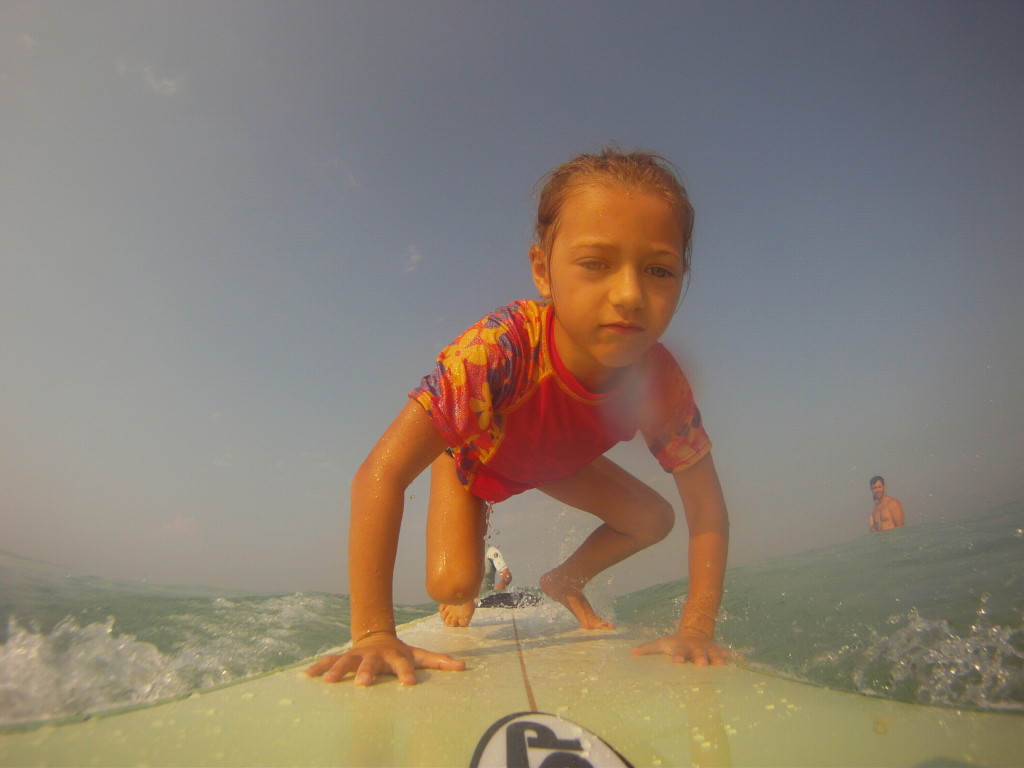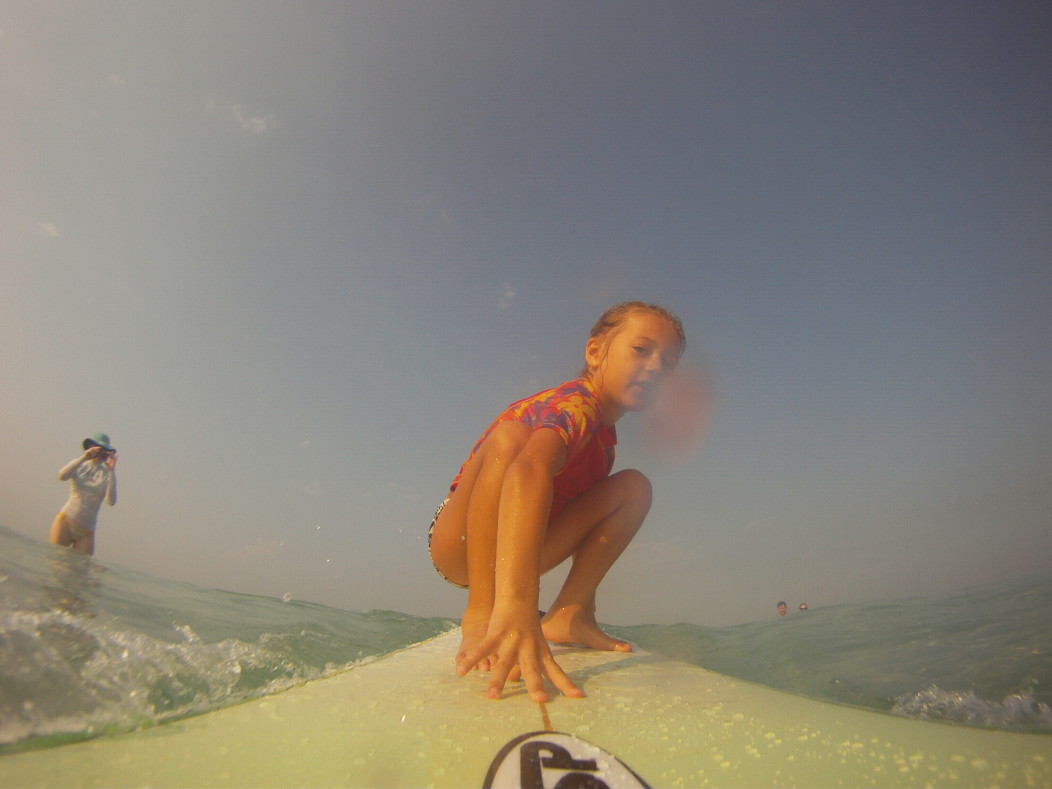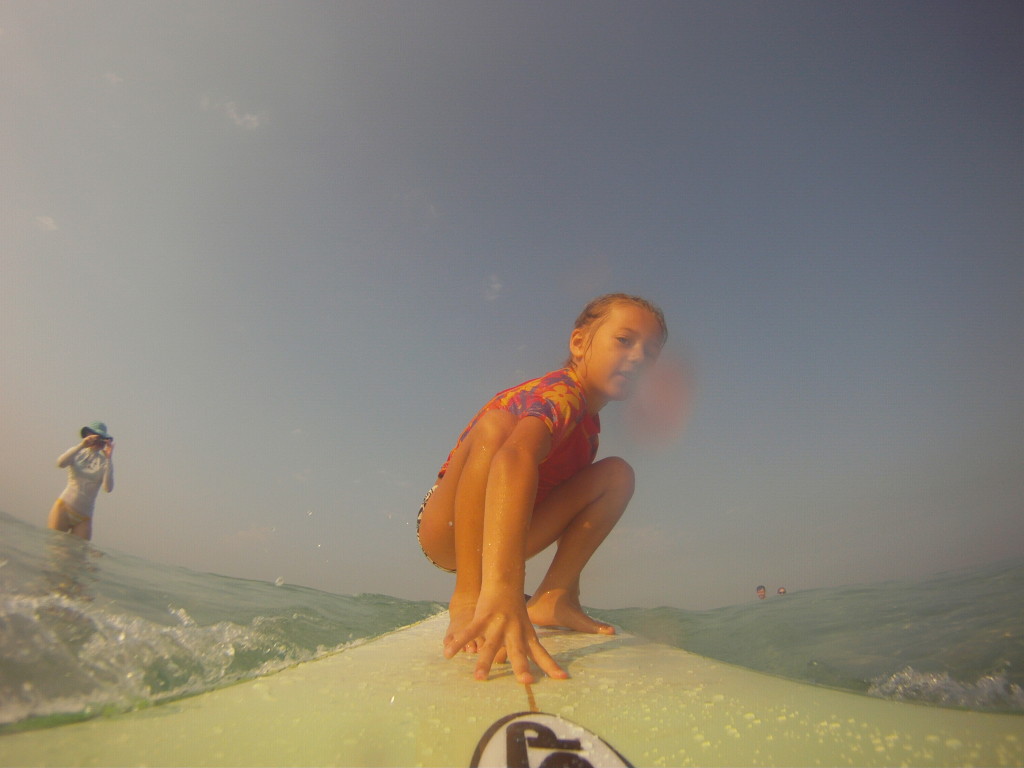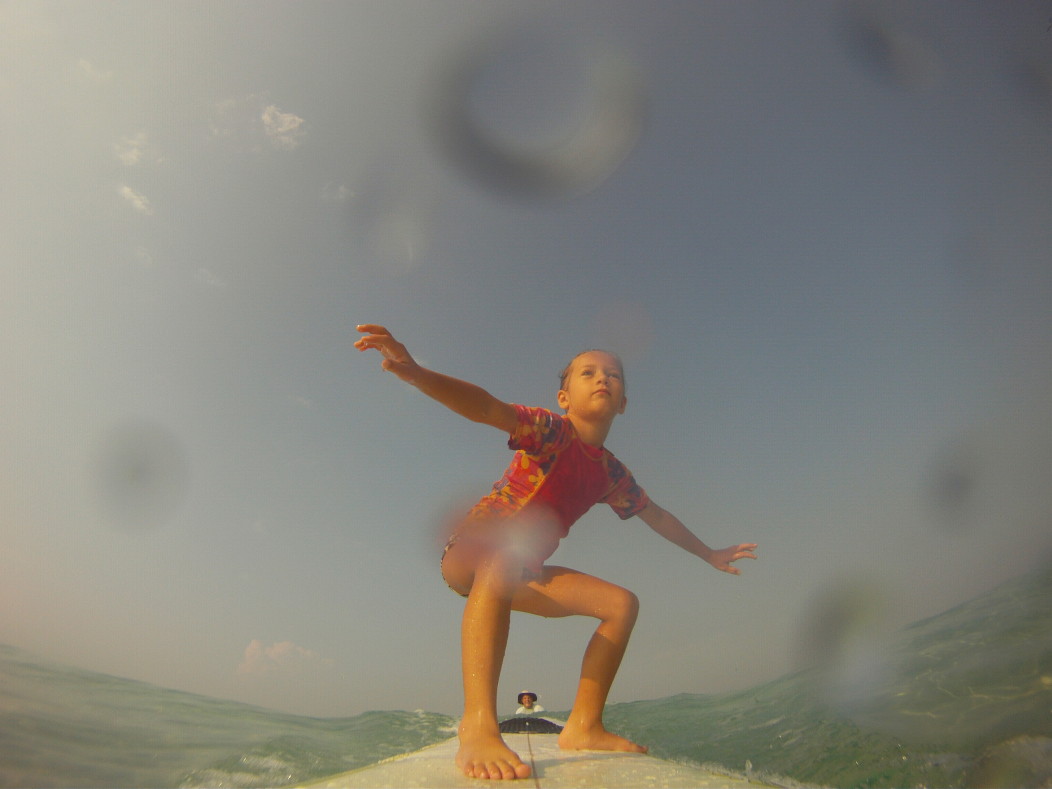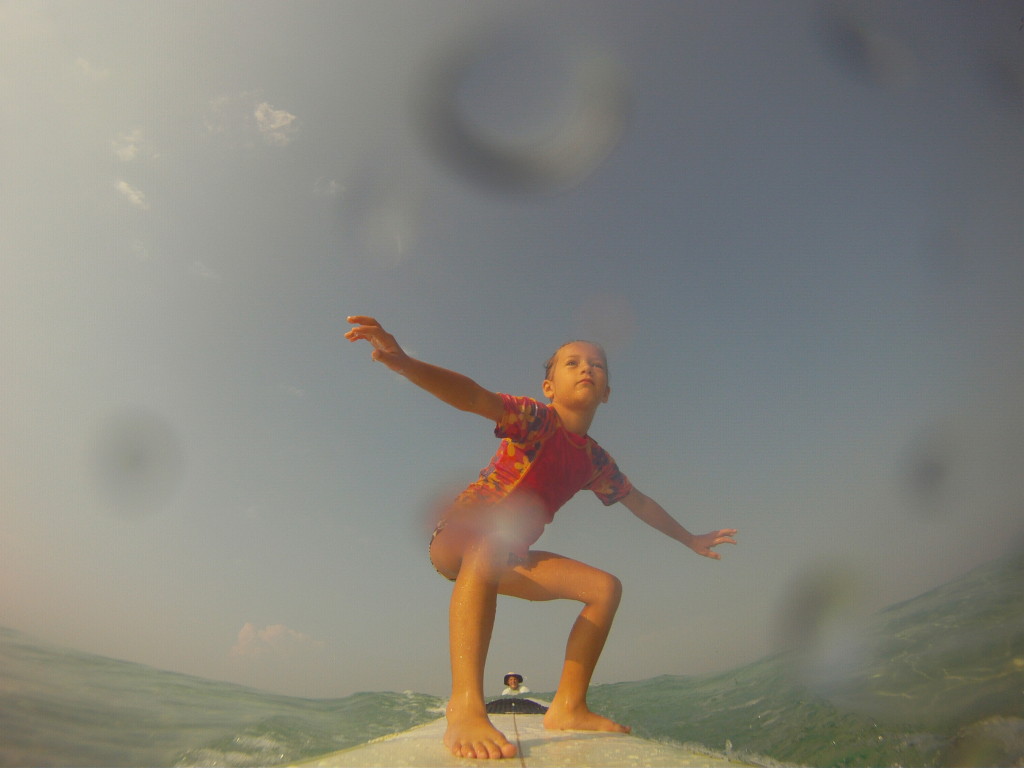 Again and again, Marie rode waves into the beach but eventually, we had to wrap up and start our work day, but we planned to meet again the next morning, a Saturday.
At 7 o'clock, we met the whole family at the state park, and Marie's younger brother Easton also wanted to give it a shot.  While he may be too young right now, he made for some precious pictures.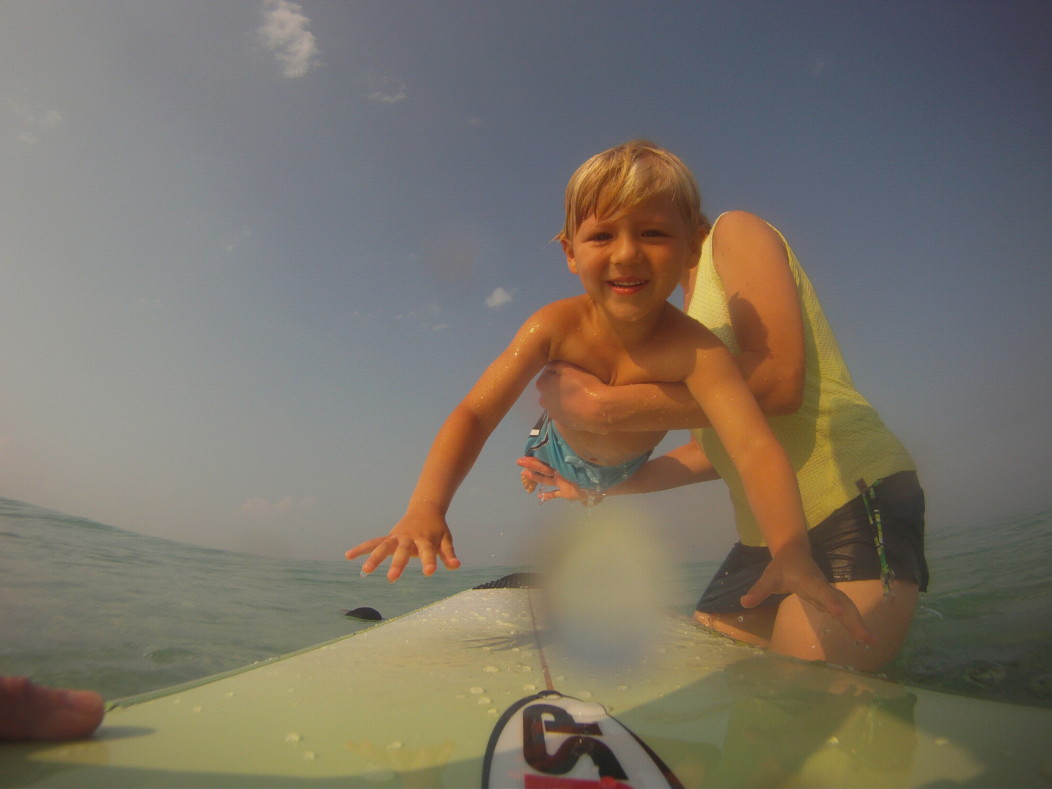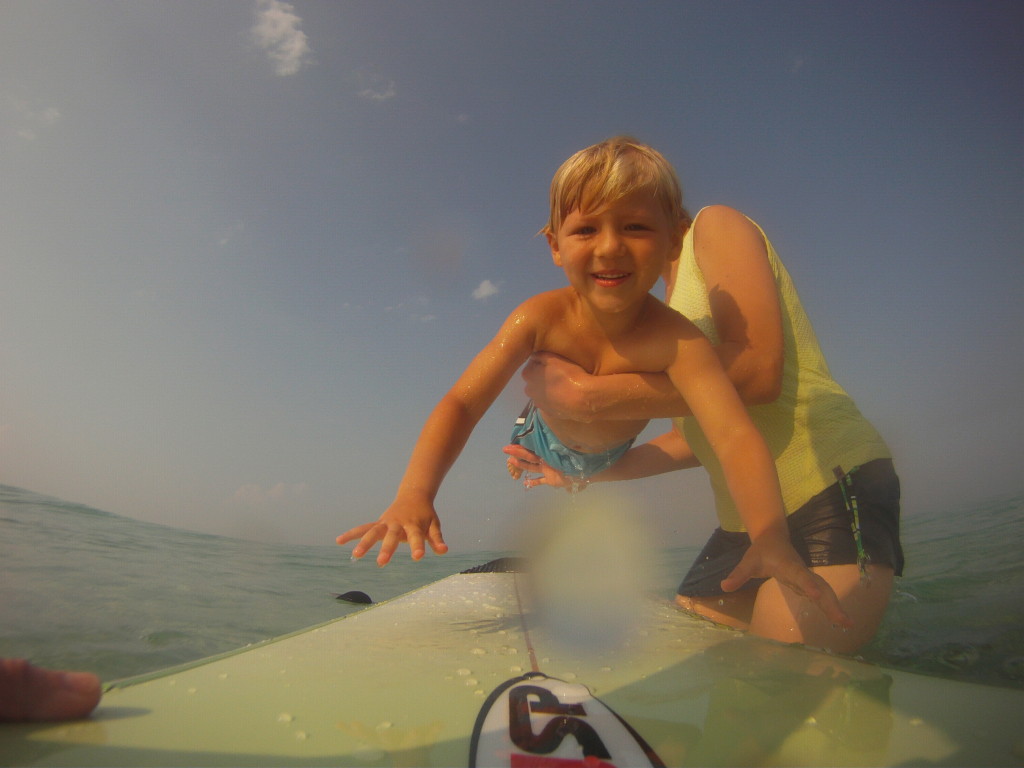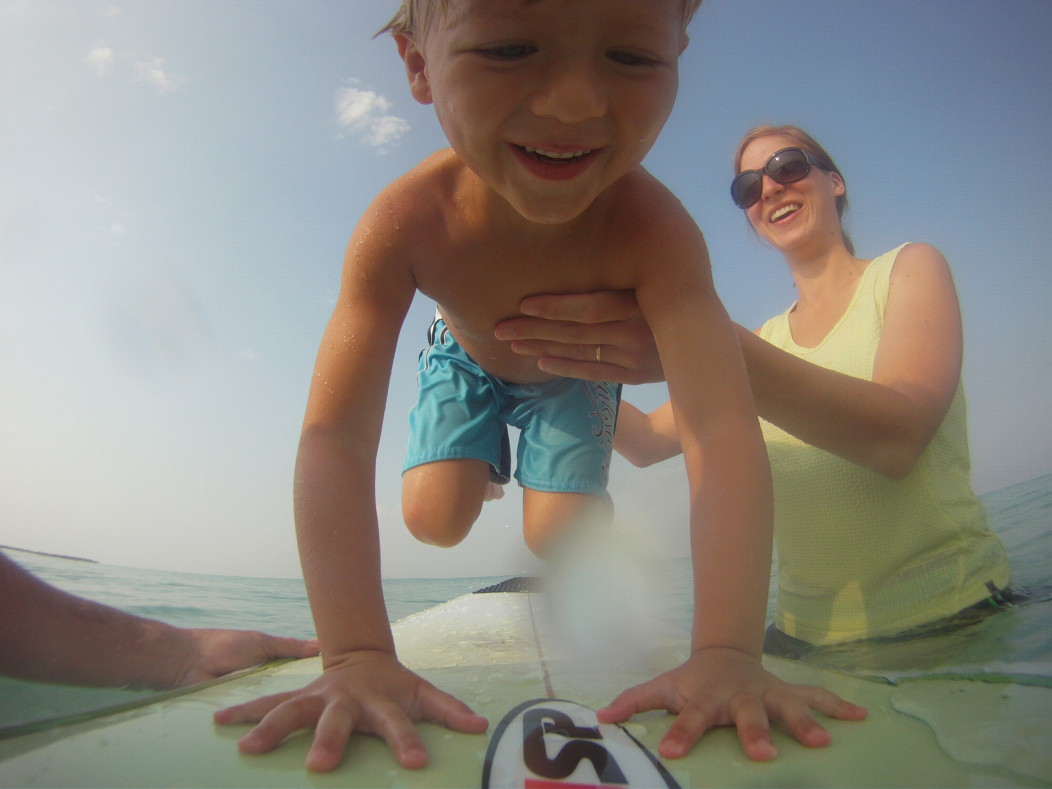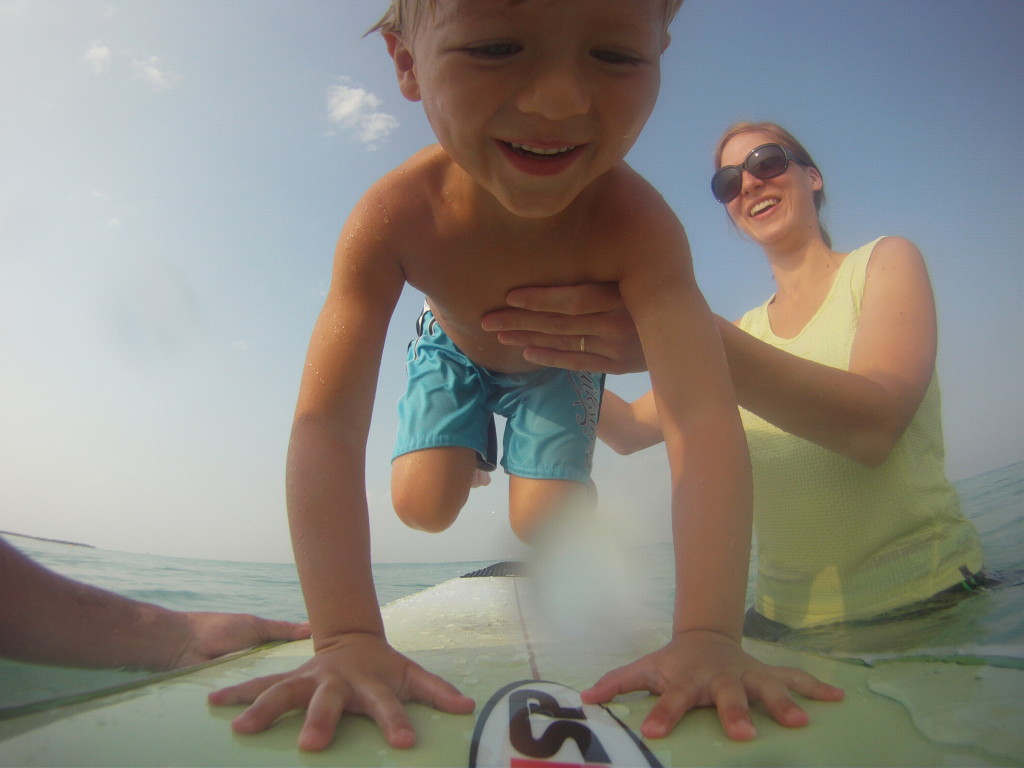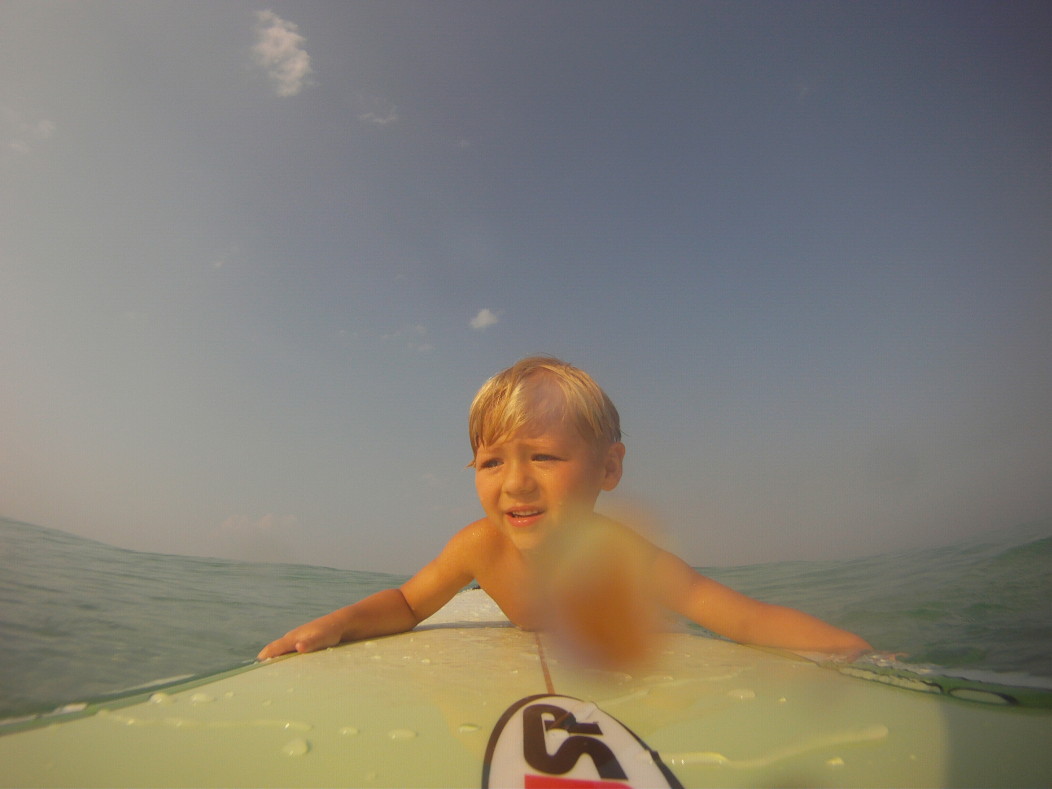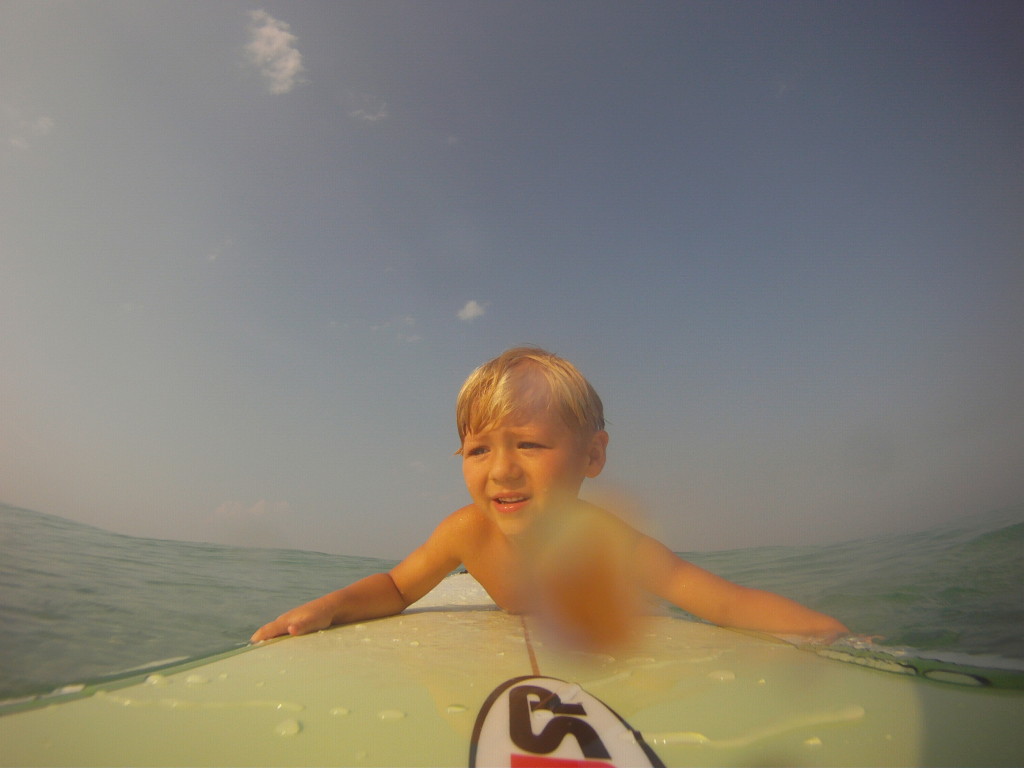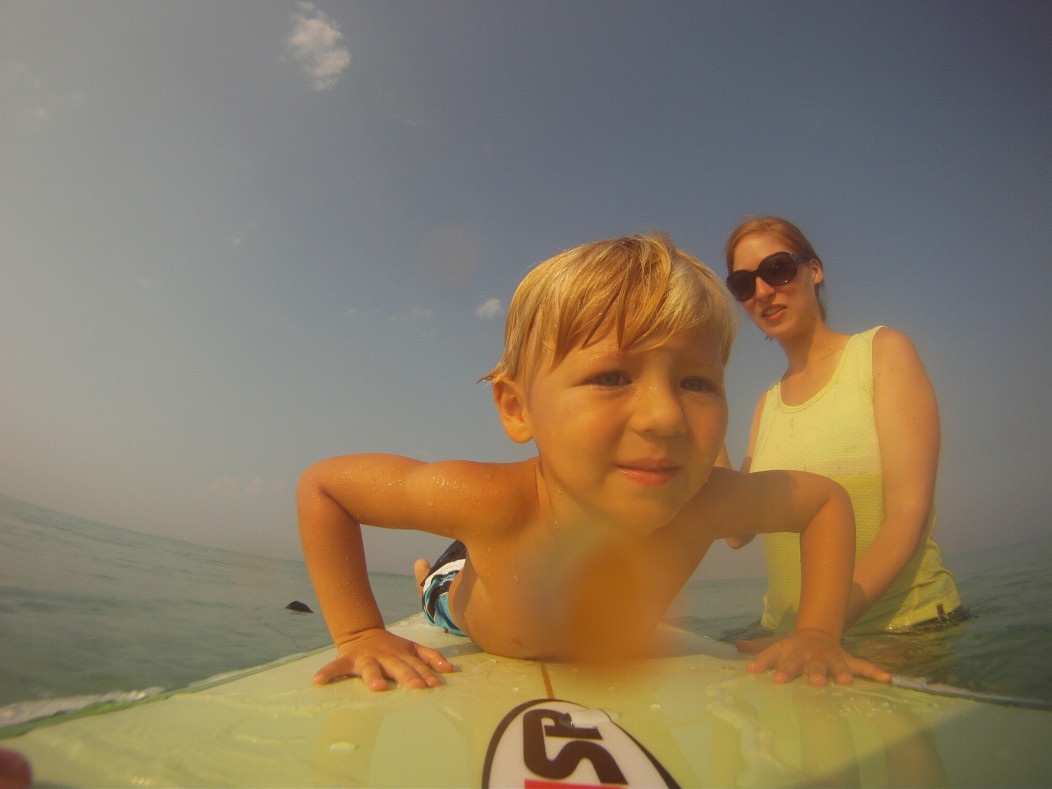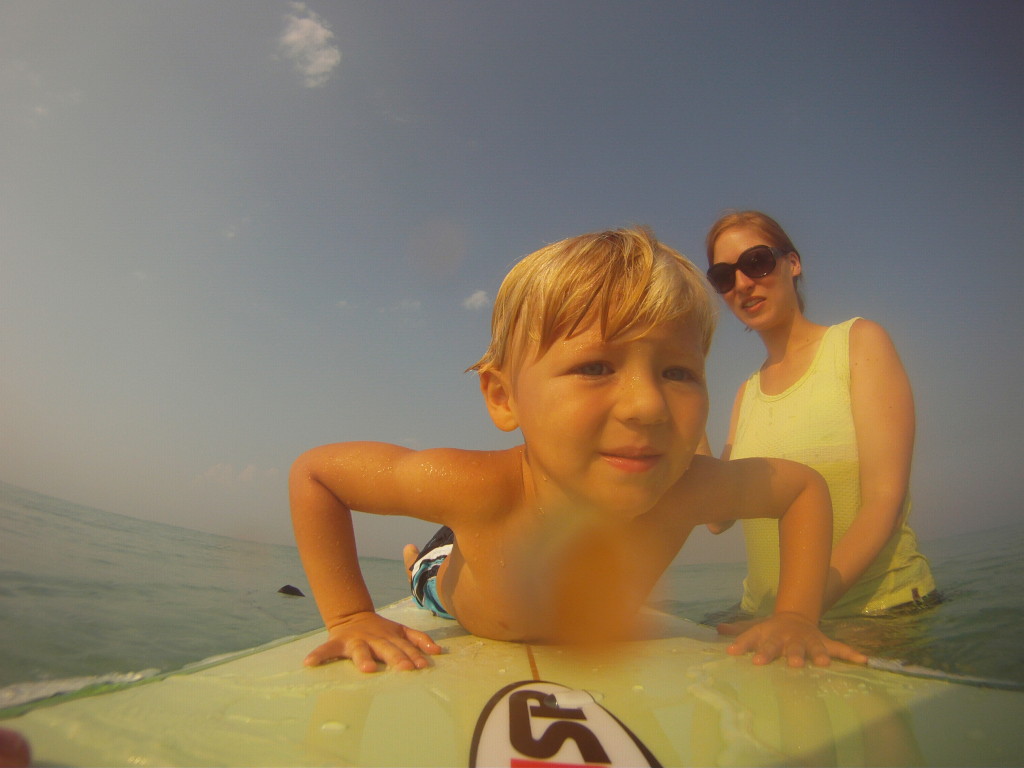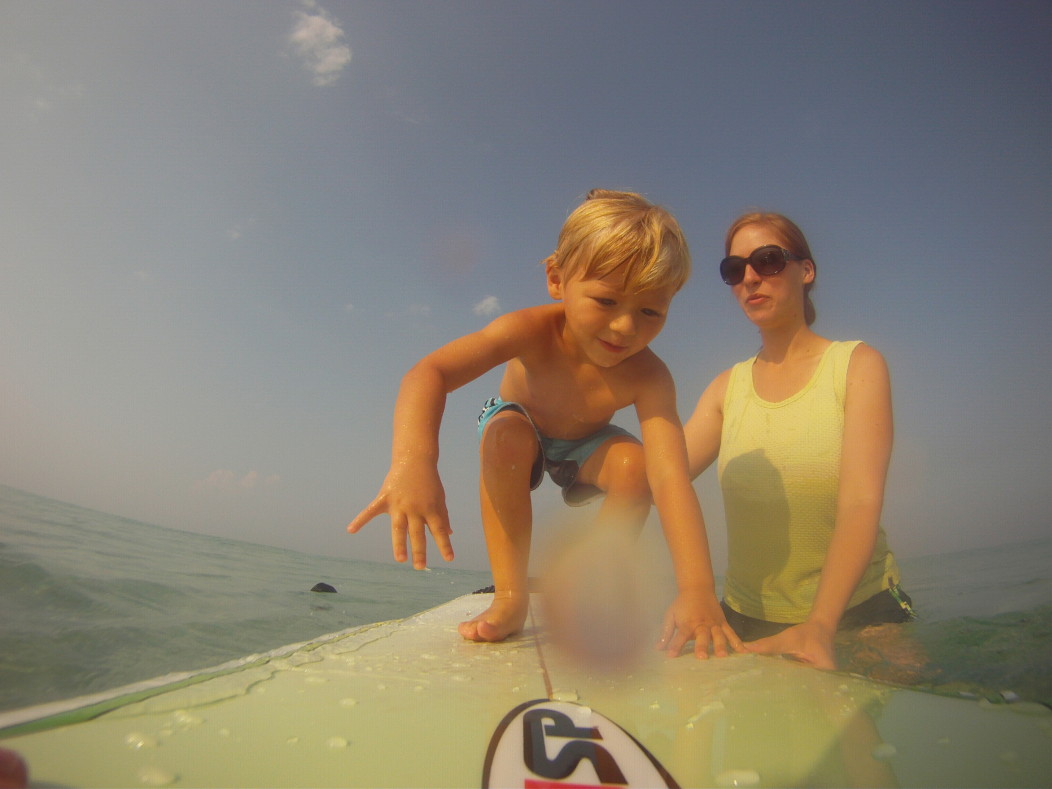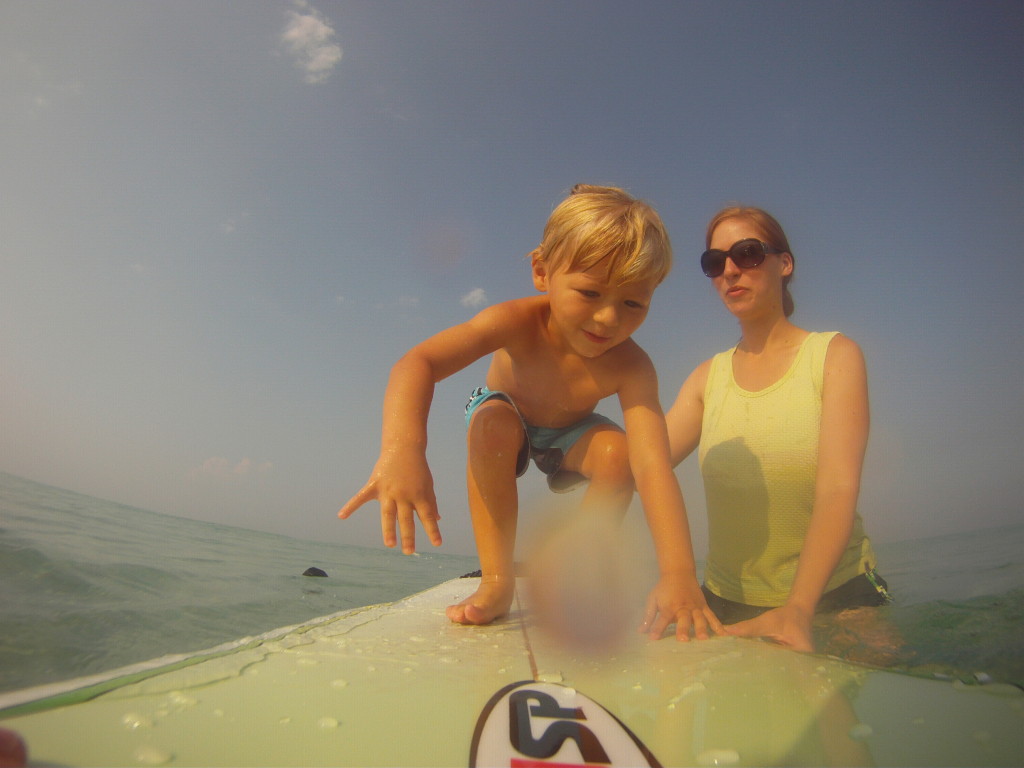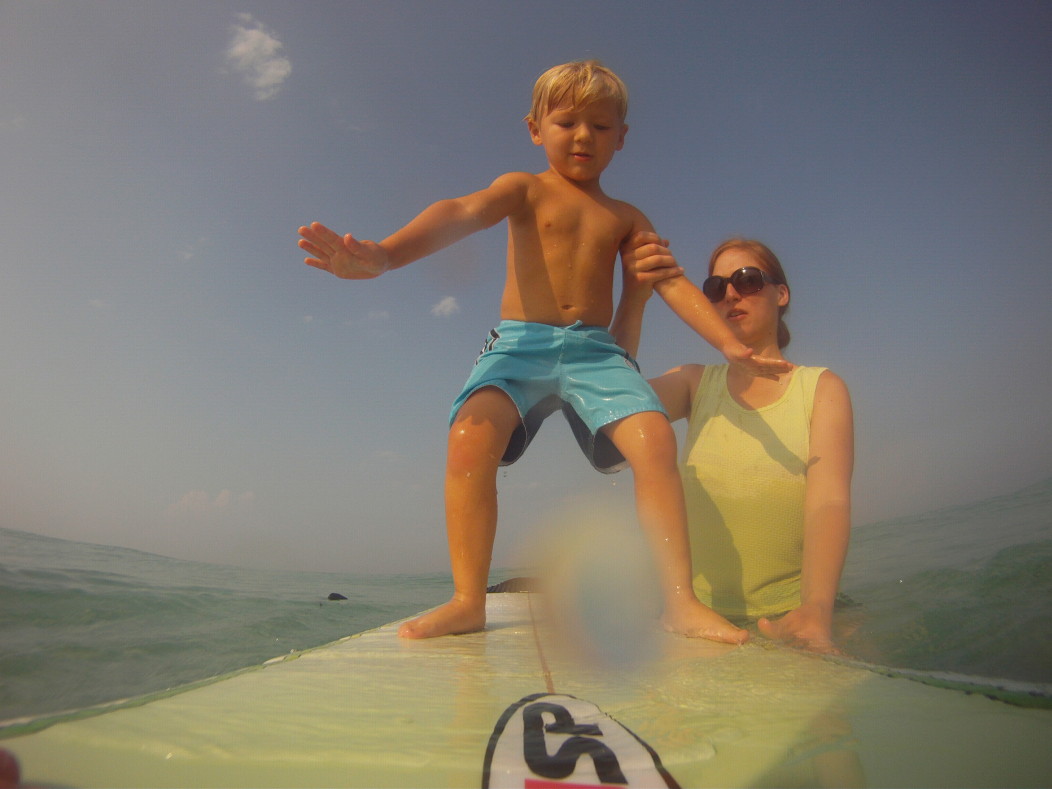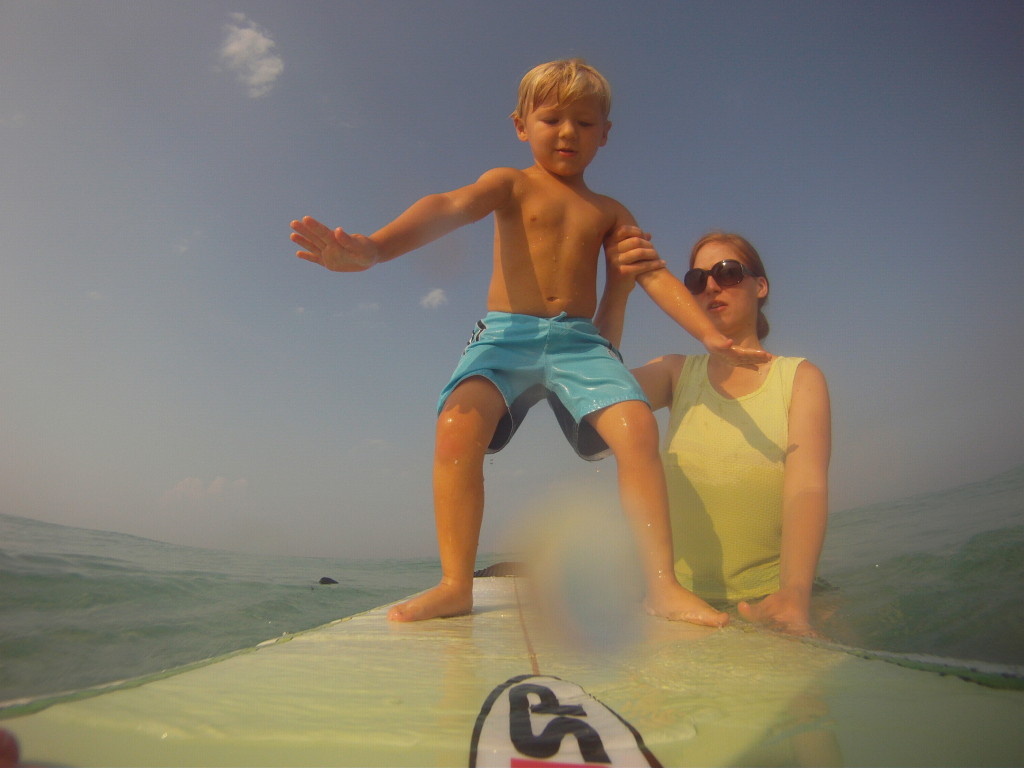 I know – cutest thing you've ever seen
Marie continued to improve throughout the morning, but her success was completely lost on her.  She had no idea just how well she was doing – only that she was having fun.  How great would it be if adults measured the enjoyment of activities far more than their success at them?