Post by



/

Comments Off

on Surf Diva



/

Tagged as



California, female surfer, La Jolla, NSP, San Diego, Surf Diva, surf lessons, surfing, travel, water sports, wave riding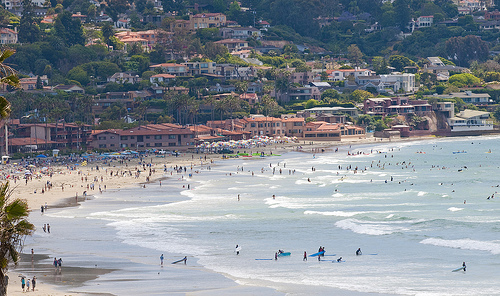 Today was my first surf session in the Pacific!  I booked a 1-on-1 lesson through Surf Diva, a San Diegan surf school that's owned by two sisters.
Their shop is right in the heart of La Jolla, so after we got our boards and wetsuits, we walked a few blocks down to the beach.

This is where we met our surf instructor Zak (without a "C"…Ben Folds Five, anyone?).  This dude was awesome.  What he lacked in height, he more than made up with in his enthusiasm.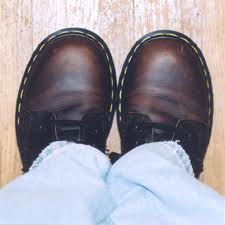 He had a bright red Surf Diva trucker hat and at the bottom of the legs of his wetsuit, there were slits that he cut; yes, like what we used to do with our jeans in the 90s so they'd more easily fall around our boyish Doc Martens.
He was smart about protecting his skin – he wore the same sun block stick we use for our nose and ears (Headhunters), but his was tinted.
The thing is, Headhunters is so thick that it doesn't get fully absorbed by the skin.  Since his was tinted, it looked like he was wearing makeup.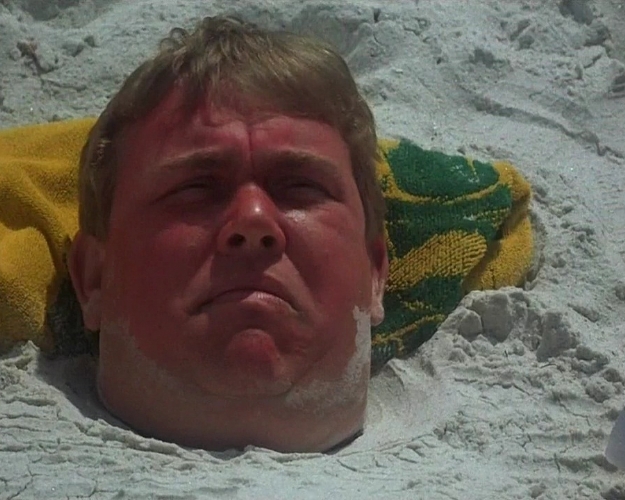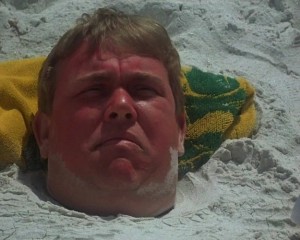 I guess that's better than the alternative – working on the water all day, every day, would lead to skin that resembled John Candy's in Summer Rental.
After a quick water safety intro, we headed out.  The difference in power between the Gulf of Mexico and the Pacific was amazing.  With every wave that rolled in, it was a struggle to hold my footing, let alone make progress to walk out.
At one point I began to wonder if I would be able to make it to the outside.  How embarrassing would that be, "Ugh, so does a tow out come with the lesson?"
Luckily, it was soon after this bout of self-doubt that I made it out – hallelu-yer.  When the next wave that looked to be about the right size approached, I took it.  As with most things in my life, the beginner's luck didn't fail to come through.
I turned my board into the shore, began to paddle, popped up and rode a nice hip-high wave back toward the beach.  It was thrilling, catching my first wave in the Pacific.
Unlike the sand-dune lined coastline back home, La Jolla Shores is a bowl-shaped cove flanked by 100-foot cliffs on either side.  In between the two dramatic cliffs was the beach, which gradually slopped up the hillside, revealing the stunning homes tucked in the mountain.  It was an incredible sight.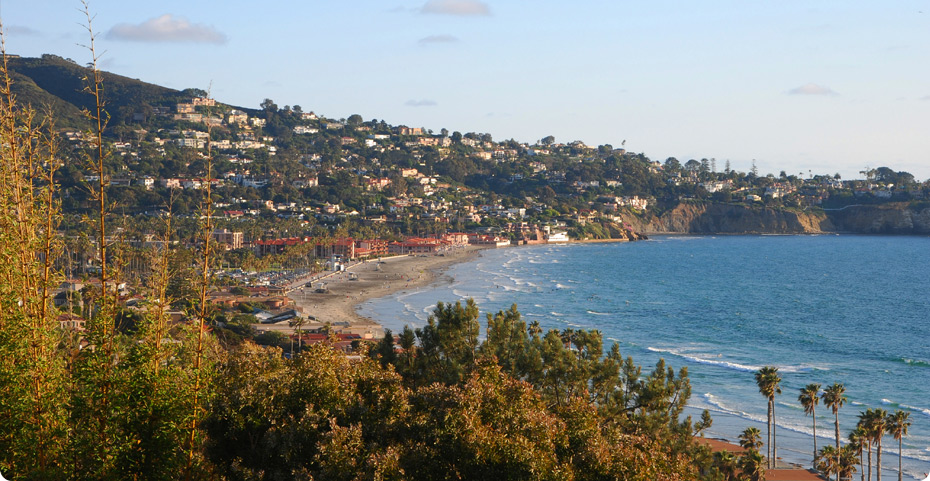 However, like all my other beginner's luck gems, it faded with this too.
After I got back to the outside, I tried wave after wave but I kept missing them.  I never thought I'd have a problem with the waves rolling up under me out in the Pacific where they're much stronger, so this was obviously an issue with my form.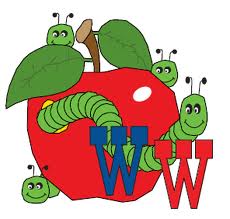 Dear Zak kept showing me how to really dig with my paddle and, I must say, that petite man had one hell of a paddle.  He dug so fast that his whole body got into it and he looked like a wiggle worm!  I've never seen anything like it.  But man, when he decided to take off for a wave, the guy took off.
I tried and tried for the remainder of the lesson to catch another wave, but sadly, my first wave ended up being my last.  Maybe it was because of the crazy heavy foam-top rental board that I wasn't used to, or maybe it was because I didn't wiggle.  Either way, I paddled back to the beach with a wave riding thirst that needed to be quenched…