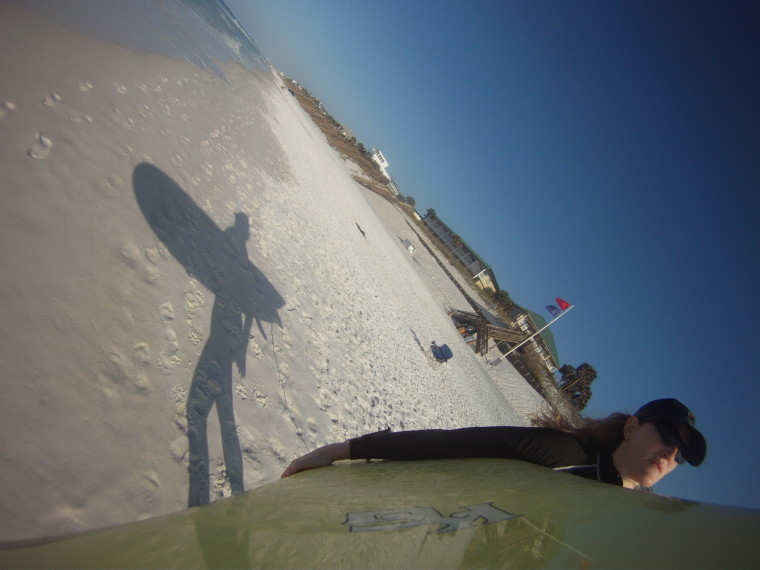 I'm here!  I'm here!  I'm here!  I've arrived to my home for the next three days – the Seagrove Villas Motel.
So…I'm not exactly staying in one of these cute little cottages, mine is more of an "efficiency condo."  However, I'm on the 3rd floor of the three-story building across the courtyard from these precious little bungalows, and my view of the gulf is AMAZING.

I am obviously beside myself with excitement and this clip captures it all:

My check-in time wasn't until 4:00, so I scheduled a massage appointment a few hours earlier to kick off the weekend.  The therapist had a take no prisoners approach to deep tissue work, so I definitely got my money's worth (nothing like productive pain, kids) and I'm ready for a weekend of paddling.
Afterwards, I stopped off at a juice bar a few yards off the beach and got a smoothie with bananas, almond butter, brown rice protein and spirulina…I feel like I could paddle for a week straight after a meal like that.
So the room!  It's exactly what I was looking for.  No frills, lots of character (note the rattan below), and it's got a to-die-for view of the gulf.  I couldn't be happier.