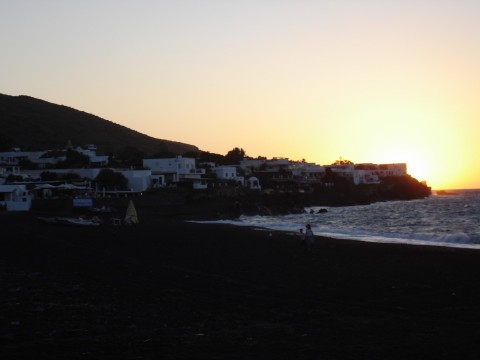 Last night, I sat out on my balcony and watched the moonlit surf. It was an extraordinarily bright night and the moon's light was causing the waves to twinkle as they broke on the sandbar.
There was no evidence of people that I could hear: no cars driving by, phones ringing, or music playing. All I could hear from my darkened balcony were the wind and the waves.
When it was time for bed, I could hardly pull myself away from my little perch. I couldn't bear the thought of sleeping in a quieted room, so once again I slept with my sliding glass door open and let the sounds of the sea pour into my dreams.
As I began to drift off to sleep, images of swells rolling in from the horizon kept popping into my head; I even dreamt of surfing. Each time I awoke in the middle of the night, I'd smile as the sound of the waves filled my consciousness.
When morning came, it was the sound of them crashing on the sand that woke me.
The only other time I've woken up in this way was when I was on the island of Stromboli. I'll never forget the feeling when I realized it was the Tyrrhenian Sea rustling me from my dreams, and I've longed to experience that again.