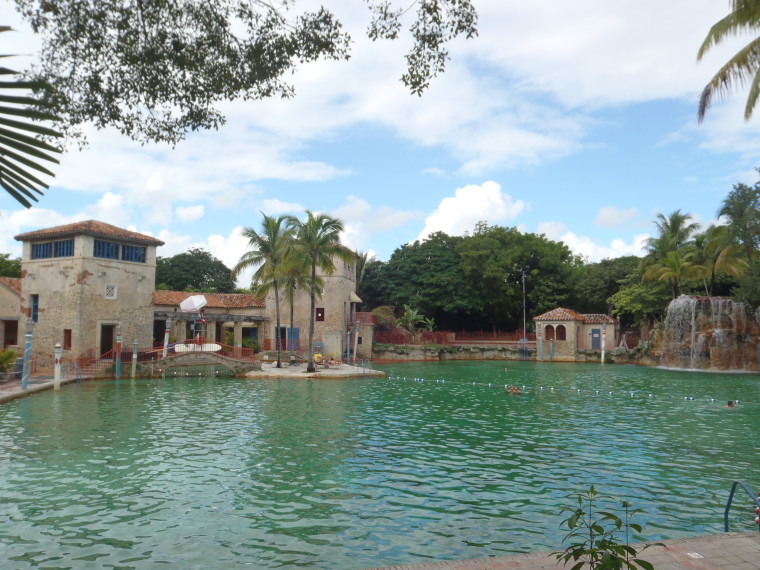 Remember going to the water park as a kid and wishing you never had to leave?  Today was one of those days…only we're not children, and we weren't at a water park precisely.
We were at the Venetian Pool – a spring fed pool made from a coral quarry – so perhaps even cooler than typical water parks with concrete bottoms and chlorinated water pumped in.
This 820,000-gallon pool was built in 1926 in the city of Coral Gables.  The city created the quarry in the coral rock to use it for the construction of nearby buildings, including the Biltmore Hotel.  But when they discovered a spring underneath, they made it into a natural pool – and a beautiful one at that, surrounded by tropical foliage and Venetian architecture.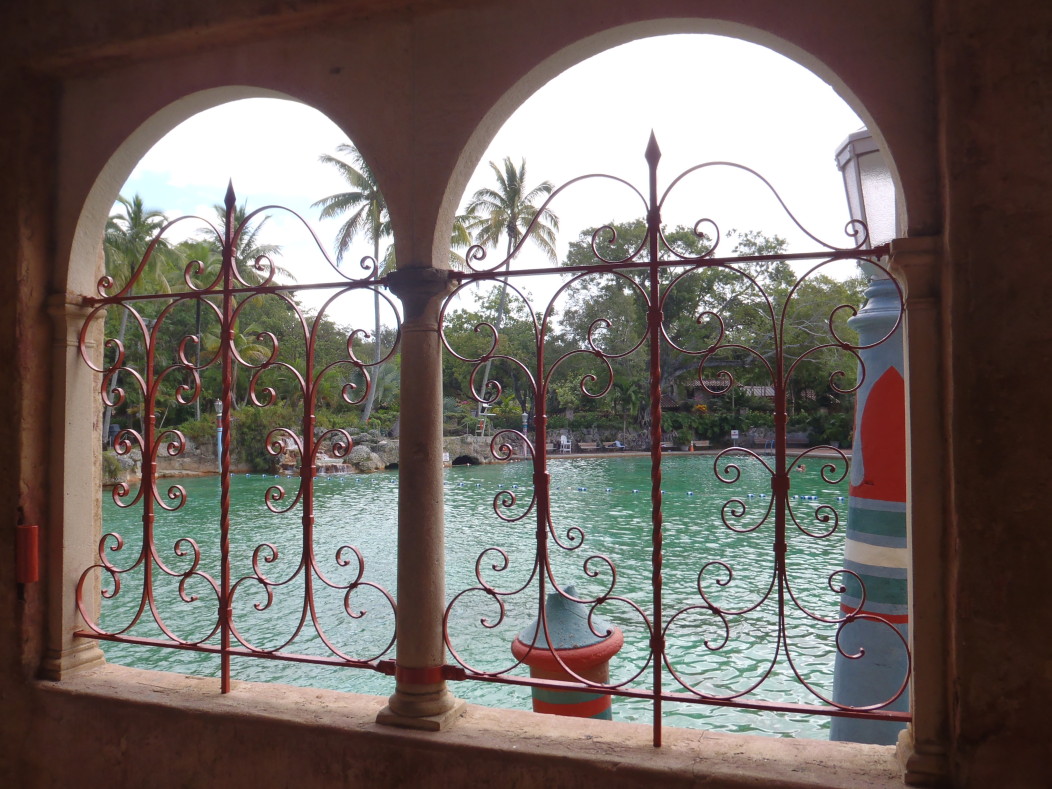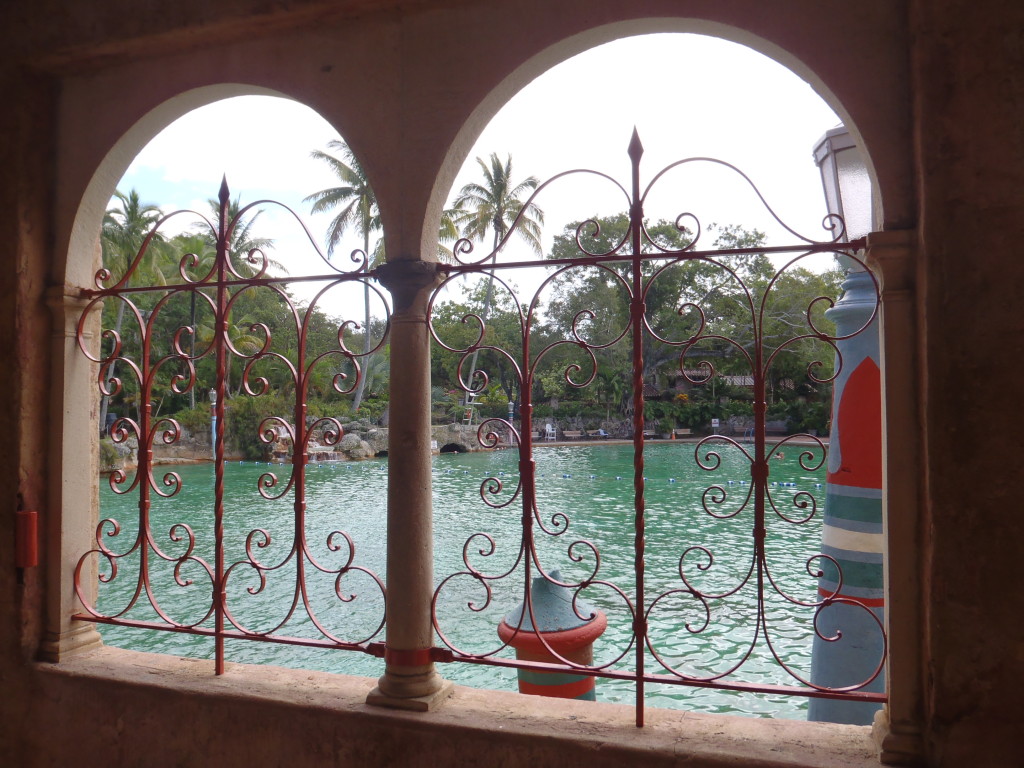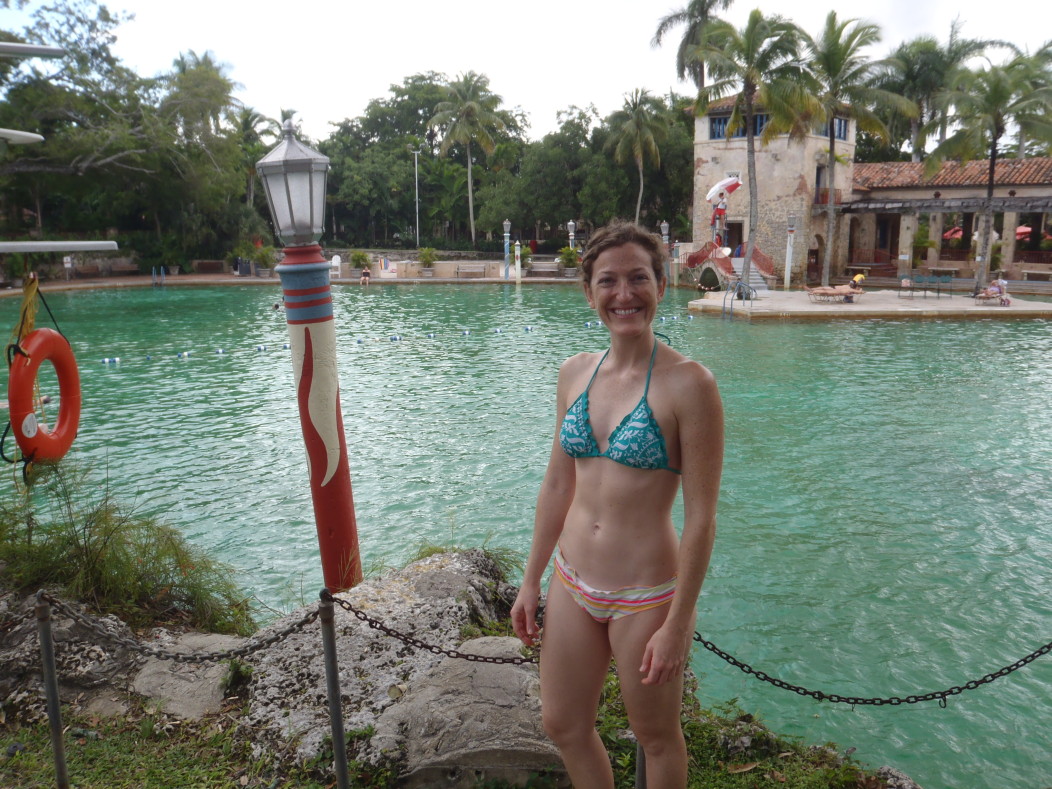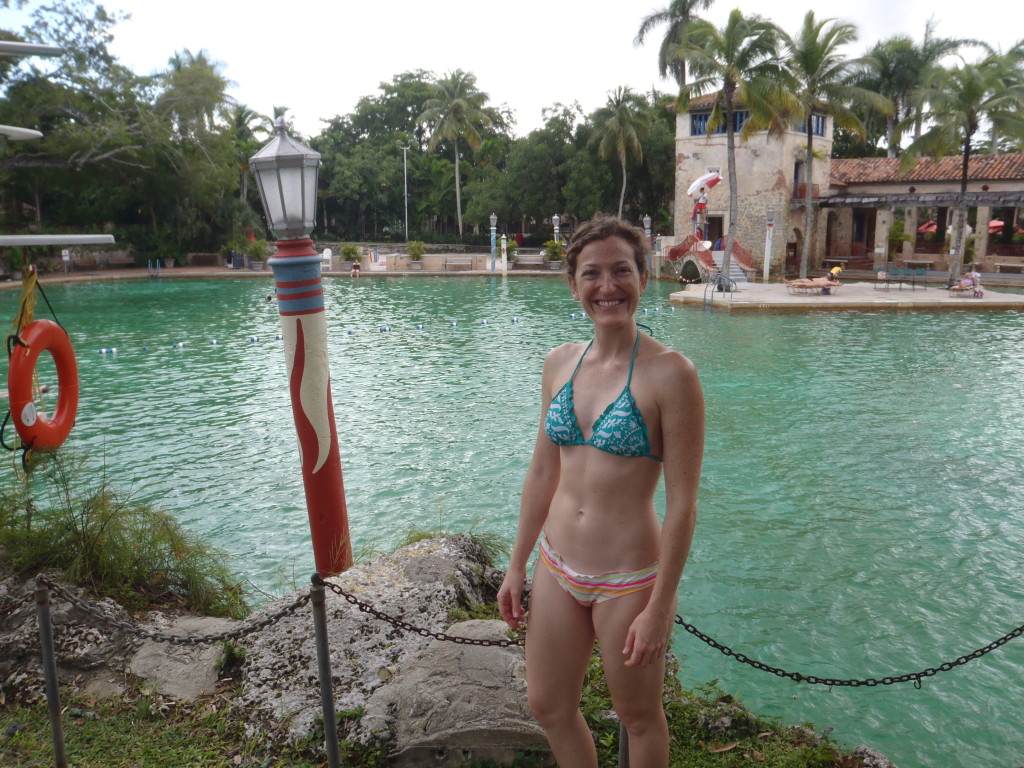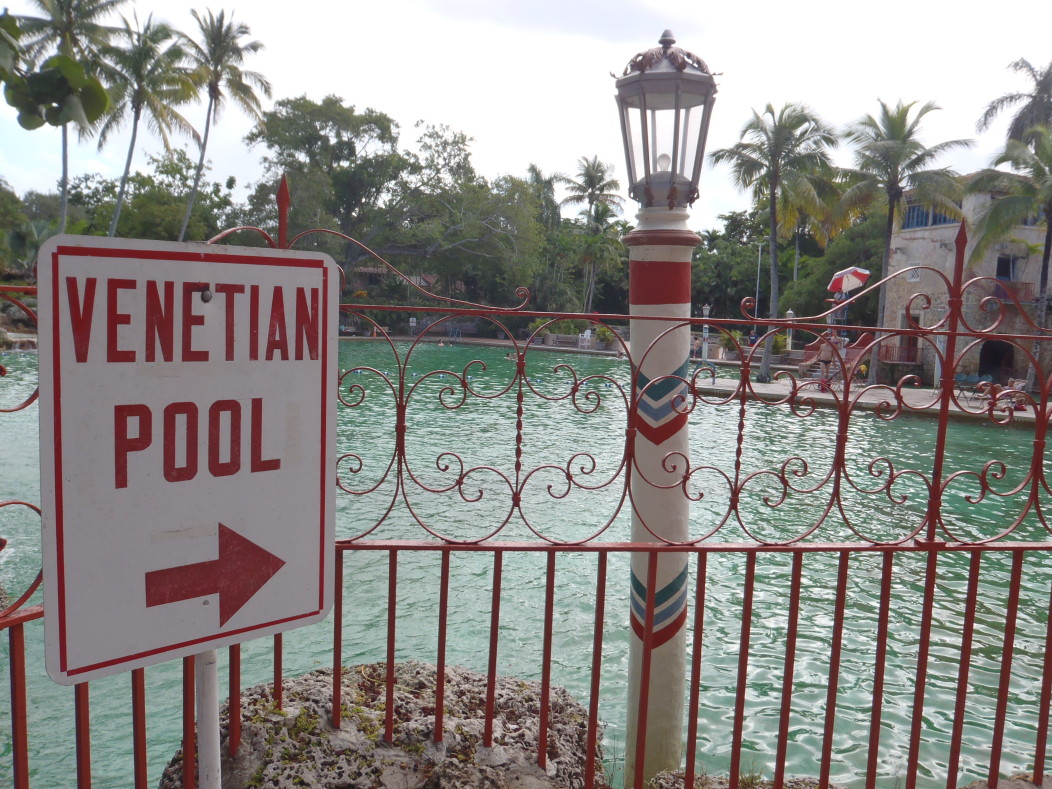 This world-renown site is on the National Register of Historic Places, the only swimming pool to have such a designation.  Cooler still is that it's hosted one of my childhood heroes: Ester Williams.  Yes, I know – most kids' heroes are astronauts or firemen, mine was a water ballerina.  I also wanted to wear my swimsuit to bed; I was weird.
I loved, loved, loved her movies (and all things related to swimming) so being in this pool made me want to grab a frilly swim cap and do acrobatics in the water…or at least a handstand.
Luckily, Ted is almost as nuts about swimming as I am, so we gave the life guard something to do (being that it was a work day in November, there were only a handful of other people and they were all adults).
We explored the caves (or grottos, it is called the "Venetian" Pool, after all) and waterfalls.  We tried to channel Ester Williams using our underwater camera.  And of course we had contests on who could touch the bottom.
Ted won.